Chloe Carlton is the daughter of Mrs. Carlton. She was the unfortunate victim of a murder and discovered in Eddie Riley's Aparment. Detective Santori originally thought she was a prostitute, as several prostitutes had been murdered in the area. John Amsterdam and Eva Marquez are able to dismiss that she was a prostitute as she was found to have some rather expensive jewelry and Heliotrope perfume, a very expensive brand.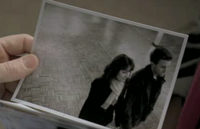 Apparently Chloe went with
Eddie Riley
to a bank on the morning before her death to withdraw $10,000. She also deposited a check from a
pawn broker
for the same amount just a week earlier.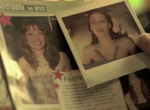 Chloe also frequented the
Penmar
social club on several occasions, and dated
Toby Hardwick
with whom she appeared in a social gossip column in a newspaper.
Ad blocker interference detected!
Wikia is a free-to-use site that makes money from advertising. We have a modified experience for viewers using ad blockers

Wikia is not accessible if you've made further modifications. Remove the custom ad blocker rule(s) and the page will load as expected.